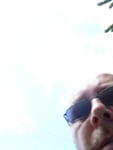 Posted by
monza gorilla
, 29 December 2007 -





· 36 views
This will be the last entry for a while, because I just can't be bothered anymore.

Anyway, that said, I was thinking about things and stuff and, as if from nowhere, I remembered something I did many years ago, at work, which resulted in nobody getting killed or maimed.

I made a rocket. Out of a number of ballpoint pen refills. You know, the metal...