0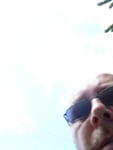 Demolition Man
Posted by monza gorilla , 09 December 2006 · 38 views
Yesterday a squirrelly little man with a tweed cap turned up and ripped out my kitchen. It only took him 2 and a half hours which, considering the size of the kitchen, was quite impressive. Now all he has to do is fit the new one. By Friday.
The above paragraph isn't really about anything (except my exciting home life), but it does lead neatly into this instalment of the World of Strange. UK readers will, doubtless, have heard of Fred Dibnah (1938-2004). Any UK readers who haven't heard of Fred Dibnah should be ashamed of themselves, and made to polish steam engines until the Brasso fumes overcome them.
Fred Dibnah was a great Englishman and this is all about the things that Fred represented. A passion for his work and for the achievements of great men. A belief in a better way, a better time (not always the past). An upholder of tradition and 'old ways'. You could call it nostalgia but it's a whole lot more than that. The thirst for knowledge, innovation, enterprise, pride in one's work and respect for the accomplishments of others. He was accused by many of being an anachronism in the modern world and this was true to a certain extent. While his peers were demolishing factory chimneys with explosive charges, Fred cut out part of the base of the chimney, inserted timber props and then set set fire to them. Why? Because it worked, and if it worked then why change? Especially to a more expensive method that was actually more dangerous.
He also upheld the tradition of the Great British Eccentric. Who else would dig a working coal mine in their back garden? A pox on the bureaucrats who shut him down.
Some Fred quotes:
One mistake up here, and it's half a day out with the undertaker.
A man who says he feels no fear is either a fool or a liar.
The modern world stinks.
We've become a nation of con men, living by selling double glazing to each other.
"Anybody who destroys anything made of stone should be prosecuted. It is not all beautiful, but it took a man all day to make one stone."
http://www.vanl.free...dio/chimney.wav
Look him up on the interweb; he was a Great Briton and we need more like him. People with history in their bones and a sense of wonder at the things around them. He's one of my heroes and maybe I'll expand this into a mini series. We'll see.

Thousands of people lined the streets of Bolton on the day of his funeral as his coffin was taken through the town on the back of his favourite traction engine, driven by his son, with his Steam Roller, Betsy, following. People took him to their hearts because he was a rare thing in this day and age, and they realised it.
Nothing more to say really. See you again soon.
Russ