0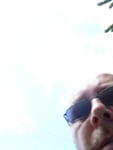 Tales Of The Ale
Posted by monza gorilla , 04 March 2007 · 47 views
One of the disadvantages of wine is that it makes a man mistake words for thoughts. (Samuel Johnson)
Well, it's true, isn't it? And hello again. The forum has provided rich pickings recently in terms of blog fodder but I've decided to home in on the subject of alcohol this time. Thanks to Mike for resurrecting the thread, and to Steve for reminding me of things I'd thought were long forgotten.
During my ill spent youth I developed a fondness for the ale which persists to this day. Steve's tale of sleeping in the bath reminded me of an Easter weekend in North Wales many moons ago. 1983 I think. It took three of us about 9 hours to get there in a 1966 Beetle full of beer. It would have taken about 3 hours in a real car. On arrival we met up with about half a dozen other friends and another half dozen total strangers who were sharing the bunkhouse.
Day one was quite uneventful, only consuming enough beer to think getting a lift back to the bunkhouse on someone's roof rack was a sound plan.
Day two was the masterwork. The evening I'd been building up to for the last four or five years. The piece de resistance. It being a fine afternoon we set off on foot from our rented bunkhouse down the mountain/slag heap into Bethesda. The pub was the Douglas Arms, and it was a very strange place indeed. Here in the UK we decimalised our currency in 1971 (how I miss pounds, shillings, guineas, half crowns and the like) but in the Douglas Arms that hadn't caught on. There were posters everywhere with the slogan "Fight Metric Madness!", and the wizened old lady behind the bar insisted on ringing up the beer sales on an old, imperial, till and than asking for the amount in pre decimal currency. Confusing when you're sober, surreal when you're not.
Once we'd had a skin full of ale and spirits, and a discussion on the merits of eating cat food, we set out to walk back. This is when things took a turn for the worse.
The bunkhouse was (is?) about a mile and a half from the pub, up a narrow lane at the top of a steep hill (mountain). Now, twelve p1ssed young lads meandering about the place shouting at cars is a common sight and we, being foreigners in a strange land, decided to be as inconspicuous as possible. But when a car pulled up so the driver could shout back at us I couldn't help but think that twelve p1ssed young blokes hiding behind a telephone pole in a long line shouting "there's nobody here" was anything but inconspicuous......
At this point, it all fell apart. A guy who I shall refer to as Simon Hodder was last seen taking a dump in the middle of the road, while another ran (ran!) up the hill so that no one could get at the whisky he'd stashed. This was the guy who'd thrown up all over his text books during a lecture earlier in the year and had to taken to hospital suffering from alcohol poisoning..... Somebody was in a ditch and I was walking up the hill with a dopehead bodybuilder who shaved his arms. It was a clear night with a full moon and Mark decided that he was going to turn into a werewolf. Thing is, I believed him and skidaddled, pronto. Somehow, Steve had got back to the bunkhouse, where he decided to go back and rescue Simon, in the Beetle. Being unable to find any forward gears he reversed all the way there....
There was, of course, more alcohol consumed once we all got back, and a competition to see who could traverse the length of the bunkhouse by crawling through the open rafters. Most of us fell. No pain. And so everyone bedded down for the night.
The next morning was bright and sunny, and I climbed down from the top bunk of the bunkbed (which was strange, since we hadn't got any bunkbeds in the bunkhouse) and went into the open plan kitchen area (which was strange, since we didn't have an open plan kitchen in the bunkhouse) and looked through the little kitchen window (which was strange, since our kitchen didn't have a window). It was a bit chilly so I lit the stove and burned all the hair off my arms. A middle aged bloke I didn't know came downstairs (which was strange, since we didn't have any stairs in our bunkhouse) and said hello, followed by a rather attractive girl, and another, and another....... Interesting. I went outside and noticed our bunkhouse about 400 yards away. B@stards. They had obviously carried me out when I was asleep and put me in the other cottage full of sixth form girls. Obviously. That's why I hadn't got my glasses, or my shoes.
When they let me in, I immediately accused all of them of messing with my head. Lots of blank faces. Simon was hanging over a field gate throwing up his breakfast, and during the night someone had removed all the toilet seats from the shower block..... and let off all the fire extinguishers. Oh dear...
Anyway, there is a moral of sorts to this tale. Falling 15 feet from the rafters while p1ssed really hurts the next day, the Welsh are all crazy, and a bunch of sixth form girls will never tell you what actually went on that night when you invaded their cottage - just giggle. And there are photos of that weekend, but I'm blurred in all of them.........
We guys still see each other once every few weeks for a beer, but 20 odd years on it's a bit more sedate. Mortgages, kids and jobs do that to you............ But we weren't always old farts. Steve, Mark, Andy, Dom, Simon, Mole and the rest, cheers!

P.S. I have over 1,000 views for my blog! A millstone!