0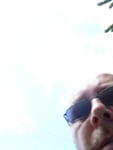 Just Trying To Keep Up With Eric
Posted by monza gorilla , 04 May 2007 · 150 views
What, exactly, is Formula 1? It's not as daft a question as it might first appear. Is it, as some would have us believe, the pinnacle of motosport technology? Think about it. Where did we first see disc brakes, the science of aerodynamics, turbocharging? Not in F1. Let's go back in time a little way. The technology was in the Le Mans cars, the sports cars. Jaguar and Ferrari, and later on Ford (spelled L-o-l-a) and Porsche. When they were pushing the envelope F1 was still using finned drums to stop their fragile metal cigars. More recently, what about Mazda with their rotary engined Le Mans cars? Audi with their diesels? So what was it about Formula 1? The drivers, that's what. The best drivers in the world raced in Formula 1. It was glamourous, globetrotting at a time when most people lived their entire lives never leaving their homeland. Ok, so later on we got John Cooper, Coventry Climax and Colin Chapman and the slew of car innovators who changed the face of the sport, but even then F1 was still about the drivers.
When the boffins became ascendant and ushered in ground effect and wind tunnels and carbon fibre things changed. F1 was the pinnacle because it had taken the mantle of innovation from the sports car world. But now, with wicked Uncle Max in charge, innovation is stifled and, let's be honest, how many of the current drivers deserve the tag "best in the world"? Where do we have to go now to see the best drivers in the world? How about WRC? Paris Dakar? I'm pretty sure that a lot of the best drivers in the world wouldn't touch F1 with a bargepole. Thanks to restrictive regulations, and the need for pay drivers of a lesser calibre, two of the three things that made F1 stand out have been removed.
This entry is deliberately designed to provoke response. So get responding.