0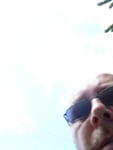 Inspiration From America
Posted by monza gorilla , 18 May 2007 · 32 views
This is not a new entry. The original got spammed with ads for Viagra and porn - I've kept the addresses as they may come in useful............
There was only one comment from Steve, so we've not lost anything important.

Well, it's time for some more bloggery.
I convincingly missed my self imposed Christmas Eve deadline and then failed to deliver in time for New Year. Shame on me. Reason? Writer's block. I was all tuckered out and Christmas drained the will out of me to the point where I hadn't an original thought in my head. Still haven't, as it happens, but I have been reinvigorated today. So, what's the title of this entry about? Well, Mike wrote an entry about cheese in his blog (please read it, he needs the ratings ) which wasn't really about cheese at all. This has prompted me to pick up the baton and run with it before he writes his own version!

Choice! Do we really have choice? I'm talking consumerism here, and for the purposes of this entry: houses, although I'll touch on other stuff as well. Strange that I've never thought to talk about this before, considering what I do for a living, but there you go.
I have to concentrate on the UK because that's what I know but I suspect it's a similar story wherever you are. New housing developments. Nasty little rabbit hutches with not one iota of innovation or architectural merit. Ask the developers and they'll say "but we're just giving people what they want". No they're not. They're giving people what they can get away with, and I believe that if people were given a choice then they wouldn't choose the crap that's currently being offered. Their second line of defence is "but the planners won't let us build anything adventurous". Bollocks. Now I know that the standard of planning officer in the UK is pretty dismal, and what they know about good design could be written on the back of a stamp, but that should be no impediment to good design, and choice. But all we get is the same old, hackneyed, derivative rubbish, dressed up to look like an advertising agency's idea of "traditional". And then they give the developments incredibly lame names, such as Badgers Croft or King's Mead. When was the last time you saw a badger living in a croft? You really want something different? Well, you'll have to build it yourself.
So why is it that this state of affairs persists? The consumer. Why? Because they don't ask for something better. They don't demand something better. And they should.
Using Mike's analogy of supermarkets, again it's really the fault of the consumer. They go to the supermarket and are presented with what the supermarket chooses to sell them. Now, if the happy shoppers could be arsed to look around them they might find small shops and producers offering something different and usually of much higher quality. But they have become comfortable with the "all under one roof" approach. It's all too easy. It's too much of an effort to visit more than one retailer to get yourself provisioned. So, small producers and retailers are dying out. How many High Street butchers and greengrocers have vanished in your town? How many corner shops, ironmongers and hardware stores? Places staffed by people who actually know what they're talking about? And the punters cry shame, without being able to see that it's actually their own fault. They are themselves narrowing their choices by not supporting these diverse businesses.

I am now officially an old git. Modern life is rubbish, and I remember when all this was fields.