0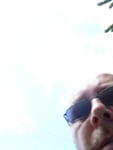 Are We Insane?
Posted by monza gorilla , 01 July 2007 · 35 views
Thought of the moment, chez gorilla: are we (the human race) out of our tiny little minds? What am I talking about, you may ask. Or not. No matter, it's all about numbers. Population. More and more and more oxygen thieves and space wasters. Our duly elected goverment says we need more housing to accommodate all the people. We need to grow and prosper. Growth. Like a bloody cancer. We take up ever increasing areas of land. We consume (destroy) ever more resources. We obliterate species.
When a population of, say, deer becomes too large we, the custodians of this spinning ball of mud, organise a cull. It's for the good of, and the ensured survival of, the species. Now, I'm not advocating a cull of the human population (even though part of me would happily organise it, for the good of the species of course), but why is it not mentioned? Why is it that this uncontrolled (yes, it is uncontrolled) expansion is good? Don't talk to me about our aging population and our falling birth rate. Is that a global phenomenon? There are just too many bloody people and no responsibility. Spreading like a virus.
Tomorrow I'll be irritated by something else that I can do bugger all about. And, no, I'm not a bloody Green.