0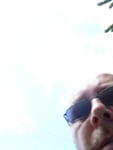 Noah, Wherefore Art Thou?
Posted by monza gorilla , 28 July 2007 · 28 views
This one follows on quite neatly from the "Are We Insane?" entry. Here in the UK, as some may have noticed, there has been quite a lot of flooding. Much wailing and gnashing of teeth. It's global warming! It must be! Al Gore says so. So does Madonna. It's true! But. Let's look at it rationally as opposed to hysterically. Rain falls from the sky. It lands on the ground. It percolates into the ground. Unless some blockhead has built eleventy squillion houses and the mother of all car parks on it. Rain has a hard job percolating through concrete and asphalt. Does no one ever learn?