0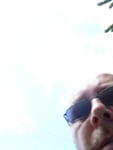 Elixir Of Youth
Posted by monza gorilla , 24 August 2007 · 31 views
Short entry pending a forthcoming tome.

Long, long time ago, on this forum, I said I found German cars too clinical. Soulless. Then I bought a Golf. And now I've sold it. Because it was like a video game. Great velocity and no feeling. Total efficiency. Total detachment. And too much elastic trickery for me. And too many driven wheels. And I've bought another German motor. Even worse, it's a BMW. Even worse than that, it's an absolute hoot. 325ti Sport compact with the 18" wheels and no discernable suspension. And I'm 18 again and fearing for my licence. I still think German cars have no soul. Except this one.

Wez may have a point, y'know.