0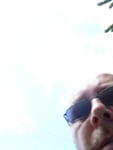 Stop! I Want To Get Off!
Posted by monza gorilla , 27 September 2007 · 19 views
I've noticed a growing trend in the various media, recently, championing the "let's get away from it all and live in a cave and eat lentils" school of thought. On TV we have such shows as "A Place in the Sun", "Escape to the Country", "It's Not Easy Being Green" (A favourite of mine
) and "Relocation, Relocation". It's a "lifestyle" thing. Apparently. According to the meeja we are, all of us, desperate to escape the daily grind and find ourselves a private idyll where we can knit our own muesli. Well, if that's true, why is it that the towns and cities still seem pretty full? Because it's all a bloody myth, that's why. There is no mass exodus to the countryside. Because noone can afford to live there*. And, if we did all start wearing hair shirts and eating berries and twigs and growing our own shoes the country would grind to a complete halt. Well, more of a halt than the one it's currently grinding it's way to. It's a romantic notion. A daydream that only a very few will ever get to experience. Except me of course, who am living the dream (copyright Lewis Hamilton) as I type. People these days don't "get" the countryside. They have absolutely no comprehension of what makes it what it is. When confronted with it they soon realise that it's a very different place to the one they had planted in their minds by people who should know better. They want the countryside to be as ordered as their semi detached suburban comfort zone. Neat and tidy. Peopled by jolly salt of the earth types ever ready with a beaming smile and a pot of jam. Not farm hands existing on minimum wage for long hours so that these misguided souls can buy their milk cheaper at the supermarket. Who can't afford to buy housing in the villages and towns they were born in. Not the farmers who have their prices driven into the ground by corporate greed. Who have their cattle culled because the government refuse to vaccinate against foot and mouth. Who watch their way of life legislated out of existence. Forget pesticides and BSE - they are the fault of chemical industries and stupid government. The people who know how the countryside works are the people who work there and live there 365 days of the year. The ones who depend on it for their livelihood. Let them get on with it. Without interference from us pen pushers.
*Ever wandered around a picture postcard village in England, out of the holiday season, and wondered where everyone is? Back at home in the town, that's where. Second homes in the country are a fashionable thing, it seems. Driving up house prices and gutting the local economy. Complaining about tractors and mud on the roads. And the noisy animals and the smell of pig sh!t. Cretins.
But, what is it that makes folk yearn for this mythical "simple life"? Long hours of drudgery and overcrowded cities? Or those bloody TV programmes? Me? I'm from a farming family (both paternal and maternal) going back generations. The simple life is bloody hard work for little reward and that's what these idealised depictions don't show. And that's why I'm not shovelling sh!t for a living.
When I retire, maybe.
If none of the above makes sense, I'm not surprised.
Have a nice day.
Until next time.
Russ