0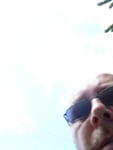 Sheep
Posted by monza gorilla , 12 October 2005 · 84 views
More doom and gloom I'm afraid. This time it's the Kashmir region of India and Pakistan. Watching the TV last night, and reading newspaper reports, I'm once again mightily p**sed off with politicians. Aid workers in Pakistani Kashmir are not permitted to go to the assistance of those in Indian Kashmir, even though it's only a 20 minute
walk
from their present location!! I assume that the same applies to aid workers in Indian Kashmir. Such stupidity can only damage the reputations of the respective governments around the world. What is it about this region that makes it so highly prized by 2 nations governments? That's a rhetorical question of course.
I really can't be bothered to write any more on this, as I'm so
contemptuous
of those supposedly running the show and, to some extent, the sheep who follow them blindly. Think I'll become a hermit.
Right then, I've had a coffee break and a couple of cigarettes which have improved my mood no end! We signed contracts on our new old house, yesterday, which is what is known as a good thing. The only fly in the ointment is that there appears to be some confusion about the amount of land included in the sale, and rights of way for the peasants across said land. Shoot the b#####ds, I say
, but our solicitor informs me that this is known as a bad thing and, therefore, not a good idea. Moving day is somewhere at the end of October, so watch this space for news.