0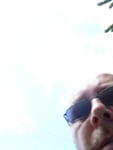 And So It Begins
Posted by monza gorilla , 20 May 2008 · 72 views
They finally came and towed the Scim away this morning. I know this because I saw it half an hour ago sitting on the forecourt, between a DB9 and Jensen Interceptor, with bits of it's engine hanging out.
Here's the plan: originally we were going to drop in a cologne 3.9 as a straight swap, but I've come over all original and sympathetic since then. So now it's all about tweaking. It'll end up as a 2.8, as before, but with new gas flowed heads and a high lift cam, and various other polished, ported and expensive bits. So it's not going to be a hot rod. More a sensibly improved version of the original with a bit more grunt and driveability. Which means I'm not necessarily needing to upgrade the brakes. Even though I might do that anyway.
I'll let you know how it turns out.