0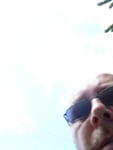 Why Don't They Just Let Us Get On With It???
Posted by monza gorilla , 07 December 2005 · 33 views
Time for a new entry, I feel. This time the subject is Health and Safety, touching on Political Correctness.
It seems to me, here in the Nanny state of the United Kingdom, that pretty soon I won't be able to take a p**s without notifying the appropriate authorities and submitting a method statement together with an environmental assessment. The Health and Safety Executive and their minions are out to get us all, whatever part of the world you may live in. Have you noticed that they've started to infiltrate food packaging? Caution: after heating, contents will be hot. Of course they bloody will!
I don't need to know that building sites are dangerous. I don't need to know that climbing an electricity pylon and grabbing the cables may be a terminal experience. I don't need to be told that standing in front of an oncoming train is inadvisable. I know that smoking is bad for me.
Let me make my own bloody mind up!!
Cheers
Russ
ps. I'm not done with this one yet. Watch this space for weekly, yes, weekly bulletins.