0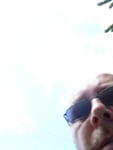 Won't Somebody Think Of The Children??
Posted by monza gorilla , 14 December 2005 · 35 views
Hi folks.
Part 2 as promised. I read in The Times (a quality newspaper) some things that left me speechless with disbelief, quickly turning into contempt for the busybodies who appear to run the country these days.
example 1:
A government website suggests that there should be no competitive games for children at Christmas, in case some of the poor little darlings lose, and are psychologically scarred for life.......
example 2:
The same website suggests that santa Claus be banned from schools, as he may frighten the more timid children.......
After the furore died down, that part of the website has quietly been removed.
I will continue to keep you posted regarding the stupidity of our bureaucratic buffoons over the next few weeks, after next week's special christmas edition.
cheers
Russ