0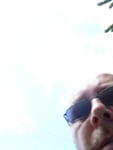 Of Human Frailty
Posted by monza gorilla , 03 November 2006 · 36 views
This is a heavily edited version of what I was originally going to post some time ago, so forgive me if some parts don't scan too well. The original was rather long winded and was just a bit too personal, even for someone as open as I am, so I've reined it in a little.



Well, I'm back, but with a more sober entry. I was in two minds as to whether I should make an entry out of this, but in the end it is something that needs to be said, if only to raise awareness in our little corner of cyberspace.

About six months ago, someone I know had a fall in the town. She tripped on a raised kerb and went down like a sack of potatoes, gaining some spectacular bruises and a lump on the head. As she recovered over the next few weeks we noticed that her speech was a little slurred, as if she'd been on the sauce, and that she wasn't as steady on her feet as she once was. Now the thought occurred to most that this was an after effect of the fall but, being the sort of person that I am, I wondered if this wasn't something that may have contributed to the fall in the first place?

As her speech and mobility continued to deteriorate, it became clear that something was wrong and that it was more than a bump on the head. A few days in hospital for tests and scans and we had the answer: motor neurone disease. That diagnosis really smacks you round the head if you know anything at all about the disease. Especially when you know what the certain outcome is.

MND is not hereditary, except in some rare cases. It's not contagious. It has nothing to do with lifestyle. It just is, and it can appear just like that, with no warning. And it is inexorable; there's absolutely nothing that you can do to stop it. Your brain is connected to the rest of your body by your nervous system. What happens if the connections start to break? One by one. And, all the time this is going on, your brain is completely healthy. Your mental processes are completely unaffected as the rest of your body begins to shut down piece by piece.

So, what's the prognosis? Six months? Eighteen months? Who knows? Stephen Hawking has suffered from MND for many years, so who can say? The rate of deterioration in this person's case is frighteningly fast, however, as the muscles lose their tone because they are losing their link with the brain. Speech is an effort - it's much easier to write things down now. Walking has become difficult, so a wheelchair is becoming indispensable.

No one knows yet what causes this creeping, insidious, condition although much good work is being done and efforts to arrest or slow the progress of the condition are having limited success. If you're out and about and someone is collecting for MND research give them some bloody money.

It's a sobering reminder that, however advanced our technology and our civilisation, human beings are still quite frail things, and that there are some things we can do very little to prevent.

Well, I think I'll stop there. Just my own view, as always, and a reminder that things you don't normally think about take on a greater significance when they happen close to home.



Until next time.



Russ



P.S. I've now got things sorted out in my head and things are back to normal (or an approximation thereof) here for the time being. I may post again on this subject in the future though.