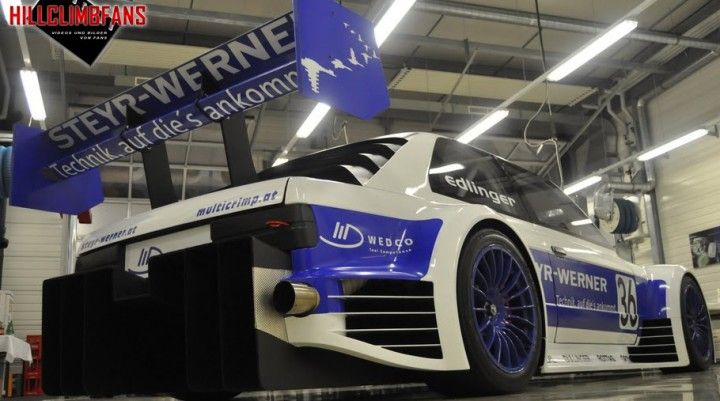 team-edlinger-home
This is the BMW 320 IRL evo built by team edlinger in cooperation with KOPPE Automotive.
The basis is a BMW E30 and every part of the car is optimized for Hillclimb Racing.
3.5l IRL V8
The heart of the racecar is a V8 which was used by GM in the Indy Racing Ligeau, which produces 570horsepowers @ 10300 1/min!
6 speed Formula One Transmission
To bring the power of the engine perfectly on the ground, there is a F1 transmission (ex-Prost) integrated.
The bodywork is fully made out of carbon fibre and every part is built to reach the minimum weight allowed by the regulations, 860kg, and to generate maximum downforce.
The car competes in Hillclimb races in Austria and is currently the fastest touring car at Hillclimb races!
Enjoy the video: